Few observers expect law firm mergers to stop dominating legal industry headlines anytime soon. The volume of announced deals is poised to break records this year, and legal consultants say the number of firms engaged in undisclosed negotiations is also on the rise—making early intelligence about potential mergers an especially hot commodity.
We know the number of blacks in the profession is still abysmal, but what about those who graduate from tippy-top law schools? Do they enjoy an advantage?

Thomson Reuters took the No. 1 spot.
read more
Russian Revolution : Sanctions and sinking oil prices have rocked Russia's legal market. How U.S. firms have survived.
read more
Resources

Burford Study: Managing Legal Costs
To learn how firms are using litigation finance to serve clients better, compete for new business and manage risk, download Burford Capital's 2017 Litigation Finance Study.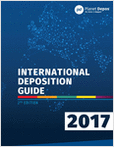 International Deposition Guide
Execute depositions outside the U.S. seamlessly with this ultimate guide to coordinating international depositions. Find country-specific restrictions, thorough process checklists, and best practices.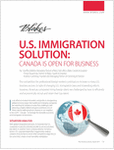 U.S. Immigration Solution: Canada is Open for Business
In an effort to increase innovation and profits in a burgeoning global economy, companies need to attract and retain a highly skilled immigrant workforce. Could Canada be the solution?
MORE RESOURCES