Results of our Global 100 survey and analyses show growth is slowing and profits are dipping. Firms are adjusting to rapid-fire market changes as the world adjusts to the multitude of geopolitical forces at play. Figuring out the proper global complement is increasingly challenging, but there are opportunities to be had with new markets emerging as key players on the world stage.
Of all the things for a firm to worry about, the financial and tax structure should not top the list, consultant Brad Hildebrandt argues in support of the verein model.

Will a former Charlotte Law professor's claims finally bring change to the legal education industry?
read more
Russian Revolution : Sanctions and sinking oil prices have rocked Russia's legal market. How U.S. firms have survived.
read more
Resources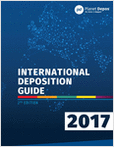 International Deposition Guide
Execute depositions outside the U.S. seamlessly with this ultimate guide to coordinating international depositions. Find country-specific restrictions, thorough process checklists, and best practices.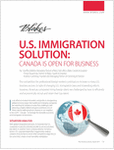 U.S. Immigration Solution: Canada is Open for Business
In an effort to increase innovation and profits in a burgeoning global economy, companies need to attract and retain a highly skilled immigrant workforce. Could Canada be the solution?
MORE RESOURCES