Women now represent 19 percent of equity partners—a record high, though still a sad showing. For those of us who've been covering women in the legal profession for over a decade, "depressing" is the usual standard. And while 19 percent remains woefully low, women seem to be on a forward march.
Stanford University professor Robert Sutton just released his book, "The Asshole Survival Guide." Here's what the authority on corporate A-holes has to say.

Slater & Gordon is struggling a decade after its landmark initial public offering. But the U.K.-based Gately has so far thrived as a publicly traded law firm.
read more
Russian Revolution : Sanctions and sinking oil prices have rocked Russia's legal market. How U.S. firms have survived.
read more
Resources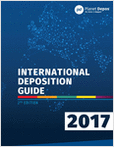 International Deposition Guide
Execute depositions outside the U.S. seamlessly with this ultimate guide to coordinating international depositions. Find country-specific restrictions, thorough process checklists, and best practices.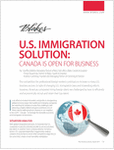 U.S. Immigration Solution: Canada is Open for Business
In an effort to increase innovation and profits in a burgeoning global economy, companies need to attract and retain a highly skilled immigrant workforce. Could Canada be the solution?
MORE RESOURCES