Constance Ramos, who left Winston & Strawn's partnership in August to start her own Oakland, California-based intellectual property boutique, has accused the firm of sexual discrimination and retaliation in a suit filed in San Francisco Superior Court.
Of all the things for a firm to worry about, the financial and tax structure should not top the list, consultant Brad Hildebrandt argues in support of the verein model.

Will a former Charlotte Law professor's claims finally bring change to the legal education industry?
read more
Russian Revolution : Sanctions and sinking oil prices have rocked Russia's legal market. How U.S. firms have survived.
read more
Resources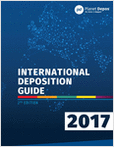 International Deposition Guide
Execute depositions outside the U.S. seamlessly with this ultimate guide to coordinating international depositions. Find country-specific restrictions, thorough process checklists, and best practices.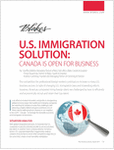 U.S. Immigration Solution: Canada is Open for Business
In an effort to increase innovation and profits in a burgeoning global economy, companies need to attract and retain a highly skilled immigrant workforce. Could Canada be the solution?
MORE RESOURCES